LOUISVILLE, Ky. (WDRB) — Humans are not the only ones working hard to stay cool on 90 degree days. Animals at the Louisville Zoo have their own ways to chill out.
Animals like flamingos, can be found perched in the water all day.
Steven Taylor, assistant director of conservation, education and collections, said elephants have a few ways to cool down on their own.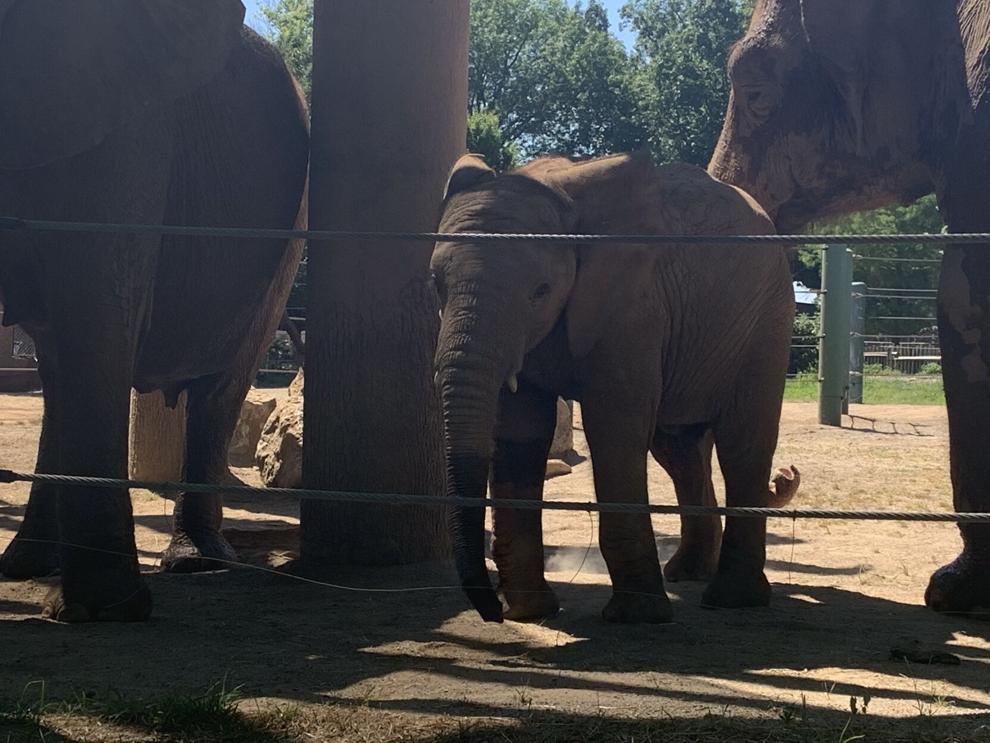 "You can see they've splashed mud all over themselves in that little mud hole they have and that helps cool them down," Taylor said.
Taylor said not only is the splash of water a relief, but the mud dries on their bodies, and acts like sunblock on the animals wrinkled skin.
Other animals, like the polar bears who are used to the ice and snow, fair well in the heat according to Taylor.
"At this time of the year in Manitoba or Alaska it can get warm, it can easily get into the 80s," Taylor said.
The zoo will help chill the polar bears by using ice makers to create large piles of ice for the animals to sit on.
Another way polar bears and other animals stay cool, is simply not moving and finding a shady spot to rest.
"They've just developed this ability to handle heat and humidity by really just being inactive," Taylor said.
But it's not all on the animals to find ways to relax in the heat. Zoo keepers who feed and look after them also help.
"Keepers that work with animals can read that behavior and so they can make changes as needed," Taylor said.
Adding extra shade, piling up the ice for polar bears, or moving animals inside are all options as well.
"It's what we call giving them choice and control," Taylor said. "Sometimes they can control where they want to be to deal with weather."
As for the people coming to check out the 1,100 animals at the zoo, they tend to travel in smaller packs on these blazing hot days. Fewer people overall are visiting, but the heat doesn't stop everyone.
"Lots of parents love the splash park, it's fun to sit back in the shade and watch the kids play," said Taylor.
Copyright 2022 WDRB Media. All Rights Reserved.